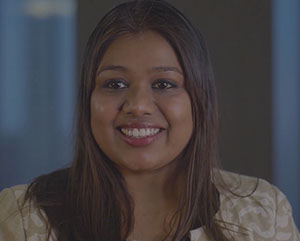 SHIVI AGARWAL
Born-and-raised in India, I moved to Canada just over a year ago. I am glad to have invested a significant amount of energy in understanding Calgary's socio-economic trends, cultural viewpoints, and the Startup ecosystem. My love for the city and its people inspired me to give back to the community through 'The Startup Impact' Project.
As Gandhi once said "The best way to find yourself is to lose yourself in the service of others", I feel I have a responsibility to give back to the community and explore ways to be of service outside my home and the workplace. I love to be involved in community engagement, outreach, mentoring and fundraising activities with social and health services organizations.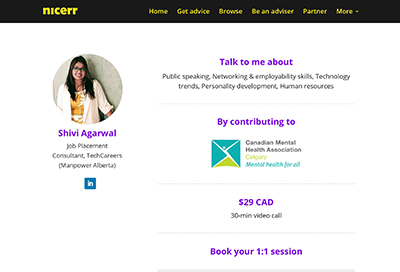 I am the first one in my family to migrate overseas with no friends or relatives around. Struggling to find a thriving environment in India, I dreamt about carving a meaningful and genuinely happy life in Canada, which was on the other side of the world. Long story short, I manifested my way to this country and soon fell in love with this beautiful city. I was fortunate enough to find employment opportunity before landing to Canada, quite a rare feat for a newcomer. Early on, I understood that networking and skill enhancement are the key elements to finding new career and growth opportunities in Canada.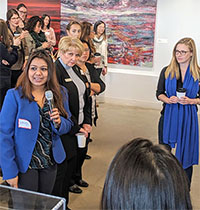 My first job in Calgary, Canada was with a Startup and I was their first international hire. The experience was unparalleled. During my transition from a newcomer to a known face in Calgary's marketplace, my second employer gave me the opportunity to help hundreds of job aspirants build capabilities and connects toward achieving their career goals. Driven by passion to engage in community development programs and desire to form meaningful social connections, I have formed invaluable relationships with professionals and organizations who are committed to building an economically rich and inclusive society.