EP.1 I 10.09.2020
Episode name - "Empower by Doing" with Naomi Pereira
About Naomi Pereira –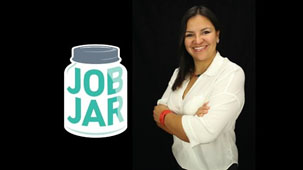 CEO of JobJar I Coach at Startup Calgary I Recipient of Immigrants of Distinction Award, Innovation Award & Entrepreneurship Award I Visionary I Animal Lover I Former Interior Design Architect & Planner
Naomi Pereira on How to create the best value for customers and self-employment opportunity for the skilled workforce at a sustainable scale.
Episode Highlights –
Importance of continuous learning, serving attitude and thriving associations.
Overcoming the odds and obstacles. Becoming a widely recognized entrepreneur, business leader and coach.
Naomi's moment of Eureka.
JobJar, a socially responsible digital marketplace for skilled tradespeople.
Road to Naomi's success and her gutsy attitude towards life.
Importance of taking pauses and savouring the moments of small wins.
Authenticity, Empathy and Tenacity will take you a long way.
Job security is a myth.
Adapt to gig economy and embrace the era of technology.
Impact and empower. Change begins with self
Interior design architect and technologist turned entrepreneur, thought leader and business coach, Naomi Pereira is a fighter and has come out strong through many challenges in her remarkable journey from an immigrant to a widely-recognized one of the most brilliant entrepreneurs in the Alberta province. Her life in Calgary, Canada has been nothing less than an adventure.
Obsessed with personal growth and doing good deeds, Naomi shares her fascinating story of her love for animals & nature, finding her purpose, building an Internet company and giving back to the community in our maiden episode of The Startup Impact with Shivi.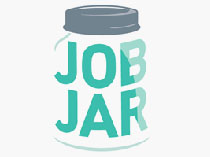 Eureka!
While having a business in home interior European kitchen and bath design studio, Naomi could not help but notice a big gap in quality between the demand and supply of skilled tradesmen in small home construction projects.
Naomi saw this as a tremendous opportunity to bridge this gap and without having any second thoughts, she started her entrepreneurial journey and founded JobJar.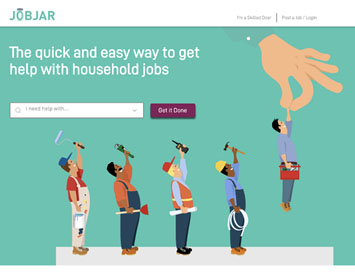 JobJar is a socially responsible digital marketplace that allows independent construction tradespeople (Skilled Doers) to grow their businesses by firstly connecting them with thousands of customers online who need small jobs done around the house. JobJar empowers Skilled Doers to succeed by providing the tools and platform to take their business from where it is now to where they want it to be. With JobJar, gone are the days of scrolling, browsing and calling to find a reliable contractor. Long story short, 5 years down the line now, JobJar has become a well-known and widely trusted digital marketplace in Alberta. Not only this platform connects the service provider with consumers, but also empowers thousands of local and independent professionals with resources to reach and solve the common but important problems of thousands of homes.
As successful as she is as an entrepreneur, Naomi is a wonderful person with a flair for living a gutsy life. She lives by the code of authenticity & empathy; she believes in creating meaningful relationships, leaving nothing behind in the locker room and finding joy in the process. Her business acumen, clarity of thought and influential personality is enough to entice anybody.
Having learnt from her years of relentless hustle and back-breaking work as a business owner and an entrepreneur, Naomi emphasizes the significance of taking intermittent pauses to rejuvenate, self-reflect, re-calibrate goals and savour moments of small wins.
Fortunately for all of us, she is generous enough to share her experience and expert advice on developing the mindset, habits and character for having a successful career and life.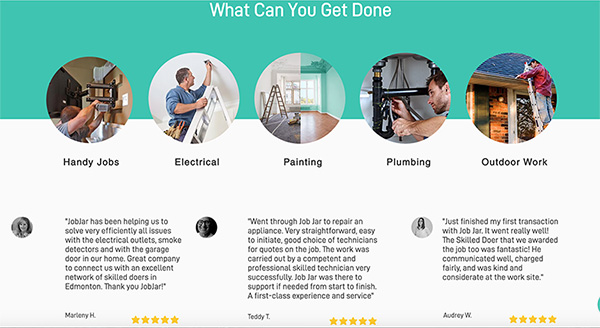 She implores the audience to –
Never stop learning,

Have serving attitude,

Associate with like-minded people,

Form meaningful relationships and find mentor(s).
According to her, having job security is a myth and it's time we must realize that the only way to secure employment and a fulfilling career is by continuous development of skills and by doing the hustle aligned with our purpose and core values. We must start recognizing and embracing the tremendous opportunity in the gig economy and infinite possibilities in this era of internet, information and technology. Instead of putting all the apples in just one basket, Naomi says we must offer our expertise and services to multiple customers and organizations.
Finally on being asked what impact she wants to have on the community, Naomi simply puts it in one word, "Empower" . What can be a more important purpose of any individual than empowering others to realize their maximum potential and make this world a more beautiful place? She gives a nugget of wisdom that "Change starts with self" and re-quotes what Mahatma Gandhi had said, "Be the change you want to see in the world". According to her, you do not have to be a President, a Lawyer, a Doctor or any of those highly recognized personalities to be impactful. What she means is not sweating on having a world-class big shot goal or try to live upto someone else's expectations, rather live by your true innate purpose that makes you happy and fulfilled.
We loved having Naomi on The Startup Impact show. Kudos to her years of hard work and accomplishments. We are grateful for her socio-economic contributions and wish her the very best for her future endeavours.
Be Empowered!